One of the most significant and maybe thrilling events in your life is moving. Sifa Movers will make every effort to ensure a hassle-free experience by providing moving, storage, and advice as needed, as one of the best packing moving companies.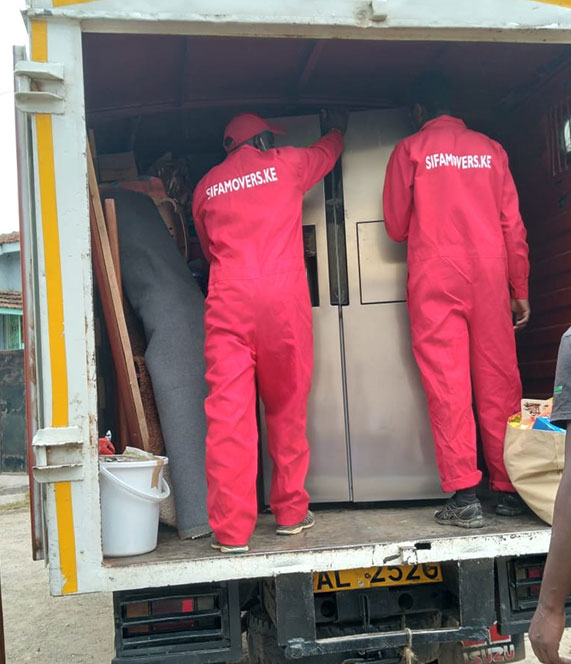 This list of moving advice is intended to assist you in getting ready for the relocation.
a) Plan Ahead
You will need to plan out a lot of things before moving house. List the tasks you have to complete. Get a lot of packing supplies and consider the furniture and other goods you want to move as well as the ones you need to leave behind. You will also need to arrange care if you have small children or animals, for instance.
 Moving boxes – Even if you have already purchased or rented your new home, you still need to obtain moving boxes and other packing supplies to start the moving process or get professional packing moving companies to move boxes for you by packing ad unpacking
Read more here.
b) Interacting with your relocation firm
It's crucial to pick a moving business you can easily speak with and that will assist you whenever you need advice.
To avoid any misunderstandings, confirm the moving date well in advance, ask any questions you may have, and confirm the removal once more a few days prior to the moving day. Please do not hesitate to contact us at Sifa  Movers as we constantly strive to give our customers the assistance and information they require.
c) The removal truck's access
Consider the best way for the removal van to enter your present and future homes, inform your neighbors that the van will be parked outside, and secure any any permissions.
d) Select the items you will bring and leave behind.
Particularly if you are going abroad, you won't necessarily want to take everything with you. Make a list of the items you must take with you; an inventory will come in handy when you are unpacking and will be required by customs if you are relocating abroad. However, you do not have to worry about this if you get professional packing moving companies.
Don't just toss the objects you are leaving behind into the trash. Ask your family and friends whether they want anything; if not, donate the items to good causes or hold a garage sale.
e) Consider your new residence
Make a map of your new residence. You must undoubtedly leave some items behind if, for example, if it is significantly smaller than your current residence, you must undoubtedly leave some items behind. Moving in will be much simpler if you start packing with how you intend to unpack at your new house by hiring professional packing moving companies.
Packing (f)
If you are moving abroad or have numerous precious and fragile belongings, it is strongly recommended that you get professional packing moving companies. If you choose to pack yourself, however, this is not advised.
If you'll be doing the packing yourself, begin meticulously going through your belongings a few weeks before to the moving day. Only pack necessary stuff in the last several days, and precisely label your moving boxes. Avoid packing a box with either too many or too few items. However, consider hiring the best packing moving companies to do the packing for you as well as unpacking.
g) Provide advance notice to the gas, electric, Internet, and water companies.
You must inform these businesses, banks, friends, and family members of your address change in order for them to send mail to your new address. Notify your work, and if you have kids, you'll also need to worry about switching schools.
h) Avoid bringing valuables like jewelry and money.
During the move or while they are in storage, you could require these things. Items that you will need immediately after moving in shouldn't be packed, or you should always keep track of where you are placing them.
For the best international relocation services, reach out to Sifa Movers or visit our website to get a quick quote.