As many items must be packed up in boxes and organized for transportation while attending to daily obligations and work, relocating is frequently a tiresome and difficult procedure. It is well known that many people do not enjoy planning for the moving process frequently because of the bother and time needed to get the desired results.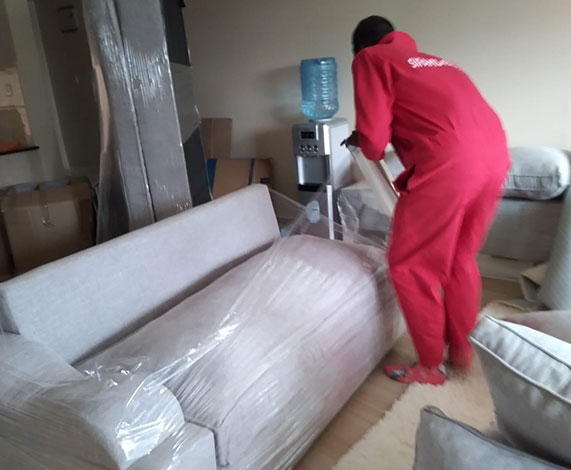 The house is yet to be ready.
Especially if everything has been packed and brought to the new site, this can be one of the worst things that could happen to someone . Imagine carefully packing your belongings, moving large furniture, and taking the effort to bring everything to your new home, only to discover that it hasn't been completely cleared or, worse yet, isn't ready to be utilized. Paint that is still wet, locked fences, cement-covered filthy floors, unpolished windows, and visible scaffolding are all signs of a house that isn't "ready."
Sincerely, even though you've probably heard it a million times before, "If you don't plan, you plan to fail." Don't let your laziness prevent you from planning the timing of your move. With a little willpower and direction, excuses like "I don't have enough time to plan" or "I just don't know how to plan" are readily overcome. Everyone is prone to it owing to lack of focus or lack of drive, which is why poor planning and lack of foresight account for more than half of the problems on this list. Expect to have a difficult time if you don't plan out the entire packing and moving procedure.
Aside from pyramid schemes, insurance fraud, and EA's DLCs, moving scams are among the deadliest frauds in the world. The most typical scams include those who demand a deposit before the process, fail to inspect the home before moving, absolve themselves of responsibility for broken items, or just charge high prices for packing supplies and services. Even worse, if you're not paying attention, certain mover companies might steal some of your things! In the worst situation, you are defrauded of a sizable sum of money, lose everything you own, and have no one to turn to for assistance.
Every mover company has safety as its first priority, but accidents can still happen. Even when professional movers are involved, the most frequent physical injuries sustained during this process are bumping one's head against the ceiling, stubbing one's toe, getting cut by dangerous or sharp objects, and tripping over objects. This could be as a result of a gap in focus or just the fact that some furniture is too big and heavy to be handled properly. Here are some guidelines to help you stay safe while relocating.
Unreliable moving company
Some mover companies have a reputation for being careless, tardy, rude, or just bad at moving things. This part of the deal is frequently your responsibility if you didn't thoroughly investigate the market and find reviews of the moving company's offerings. Even worse, the movers occasionally fail to arrive at all and give justifications. A moving scam may have been perpetrated on you if a moving firm does not return your calls.
Read also; How to make moving to your new home easy
Reach out to Sifa Movers for Affordable moving solutions and make your moving process a hustle free. We move you with ease!