It can be challenging to pick the best moving company. Most moving company complaints, according to the BBB, included allegedly missing or damaged property, but there were also concerns about billing for time that wasn't actually worked, showing up late, and not fulfilling estimates. The stress of moving day is enough without having your belongings arrive damaged or with an unexpected fee. You should investigate potential moving businesses to prevent it. It simply requires a small amount of extra time but can prevent a lot of hassle.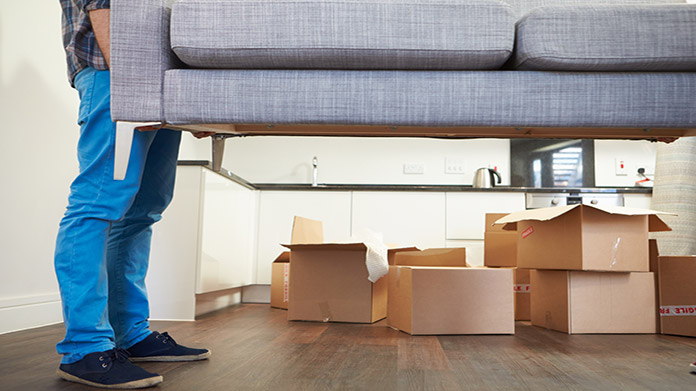 Here are our 6 straightforward steps for picking a moving company.
Obtain referrals
Get free moving quotes as a start. Next, enquire about the moving company from friends, family, and coworkers. Ask your real estate agent for a recommendation if you are currently working with them.
Observe the "Rule of Threes"
Never accept the first estimate you are given. Ask at least three separate businesses to provide you with an in-person estimate instead, as no business can actually provide you with an accurate estimate without seeing your items.
Watch for warning signs during the estimate. For instance, the majority of trustworthy movers won't want a cash deposit before your relocation. It might not be a real service if the mover appears eager to receive the initial payment. During the estimate, take note of the movers' appearance and professionalism. Look for a different business if they are unreliable, appear uncertain of their skills, or are unable to respond to your inquiries. Additionally, watch out for any movers that arrive in a hired moving vehicle. A reputable business will have its own tools.
Verify the Mover's Licensing and Insurance
A U.S. DOT number is given to authorized interstate movers by the U.S. Department of Transportation Federal Motor Carrier Safety Administration. Request the moving business's U.S. DOT number if you're moving out of state and check the moving firm's license on the FMCSA's protectyourmove.gov website. You'll need it if you need to subsequently make a claim against the moving company. Consult your local consumer affairs office if you plan to remain inside the state. A list of regional organizations can be found in the FMCSA's contacts database.
Contact the Better Business Bureau
You can check the BBB's reputation of the moving business for free online. Remain with movers who are BBB accredited or at the very least have a decent rating. If the moving business isn't on the BBB's list, think about finding one that is.
Inquire about professional certification
Trade groups examine businesses before approving them for membership or a stamp of approval. Look for a moving business that displays the ProMover logo from the American Moving and Storage Association. On the Moving.org website of the American Moving and Storage Association, you can also conduct a direct search for approved businesses.
Are you seeking a reliable, cost effective, safe and timely moving solutions? Sifa Movers Kenya got you covered. Reach out and move out stress free.