Sometimes, we simply love our homes too much to ever want to leave them or move. The space in our homes, though, can become a little confined as our families expand or as our lifestyles alter. Even if you don't really want to move at this point, you might consider it. However, there might be ways to add more space to your current house before you make that important choice.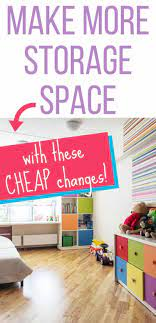 Here are some ideas to think about.
Declutter and consider storage solutions first.
Particularly if you have babies and kids, homes may simply and rapidly become overwhelmed with clutter and items.
Our homes might appear much smaller and more cramped than they actually are when they are cluttered. It's time to reclaim that space if your house is being overrun by clutter!
A thorough decluttering is an excellent place to start, so sift through everything and decide what to donate, recycle, sell, or retain.
Once you have chosen which objects to keep, you will need a place to put them so that you may regain the space you desire.
Storage solutions
To keep things organized and in control of all your parts and pieces, look into storage alternatives. To make additional space, organize your drawers and cabinets. Be ruthless and only hold onto the things you truly require and desire.
If you have the room, it's a fantastic idea to add more cabinets or shelves so that things have a place to remain and be stored.
Utilizing unused space, such as that found above the wardrobe or beneath the bed, is a fantastic idea. Even under-stairs drawers are possible.
Invest in small plastic storage tubs or a pull-out drawer for under-the-bed storage.
To add space, construct a conservatory.
If your property has sufficient outdoor area, you might want to think about installing a conservatory. This will not only increase the amount of living space in your house but will also technically add a full extra room, which could increase the value of your home.
Transform your garage into a room.
Although garages are frequently seen in homes, not all of us keep our automobiles there. We frequently use the garage as a sort of attic where we store all of our junk.
It might be time to organize your garage so that it functions as a room.
A spare room might be used as a playroom.
Finally, an overabundance of children's toys and belongings is sometimes the biggest problem that families have when it comes to space in their homes.
It's time to sort through the kids' belongings and donate or sell anything that is never used if they have so much things that they hardly play with any of it.
Get the best storage and moving solutions only at Sifa Movers at affordable prices. Visit our website to get an instant free quote.