We all desire high-quality things in our lives. We desire a high standard of living, which includes good health, nice food, and good solutions. Most of the time, we all seek value in everything. We value our homes, vehicles, and workspaces in particular.
 In order to help you locate the top movers in Kenya and obtain exceptional value and quality, the Sifa Movers team has put together this compilation of moving options. We are a seasoned moving company, so we can provide you with all the information you need to move your house or workplace.
We are literally answering all of your moving-related questions. We'll cover a variety of topics, including moving costs and much more. You are entitled to insider knowledge regarding moving businesses in Kenya.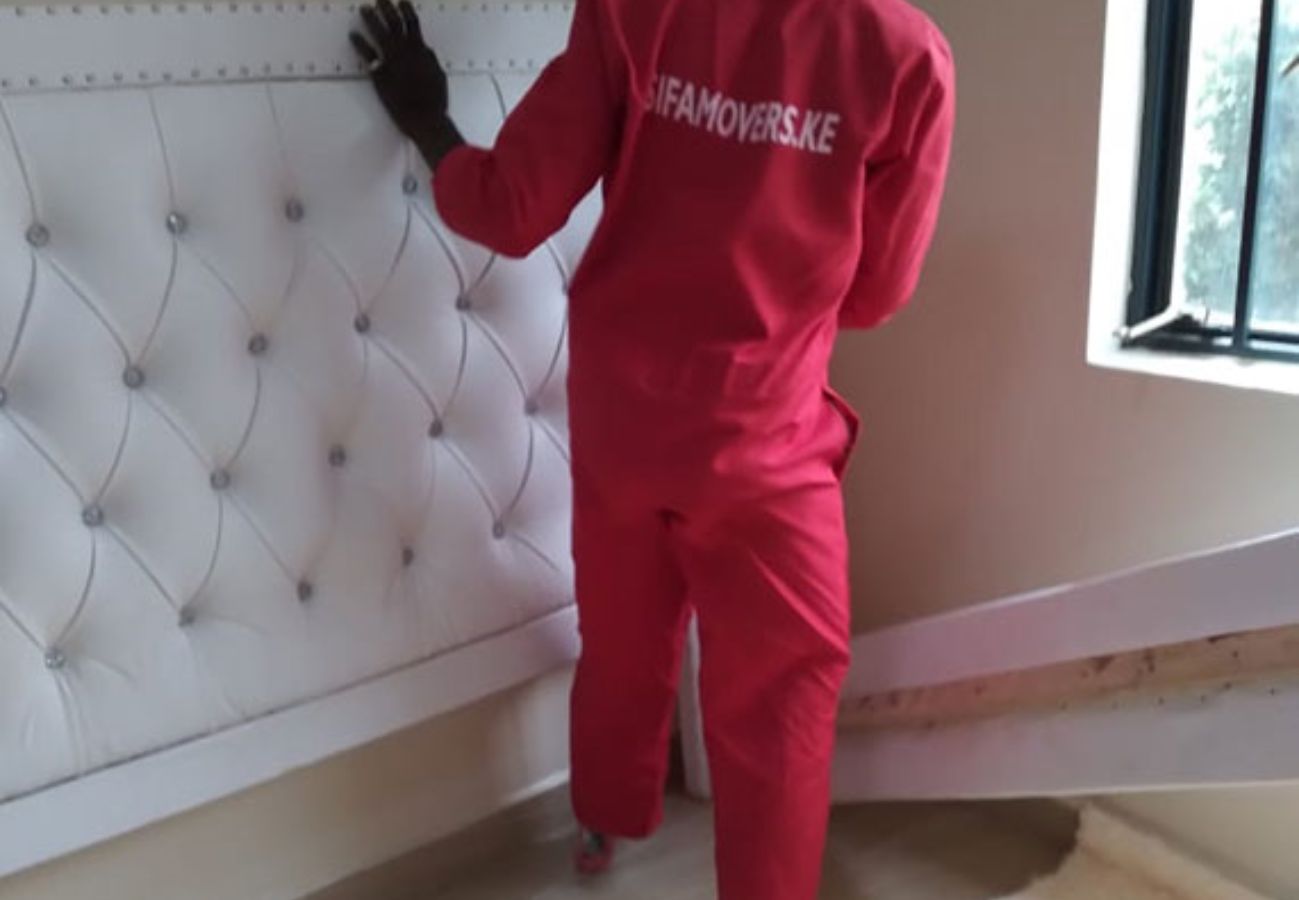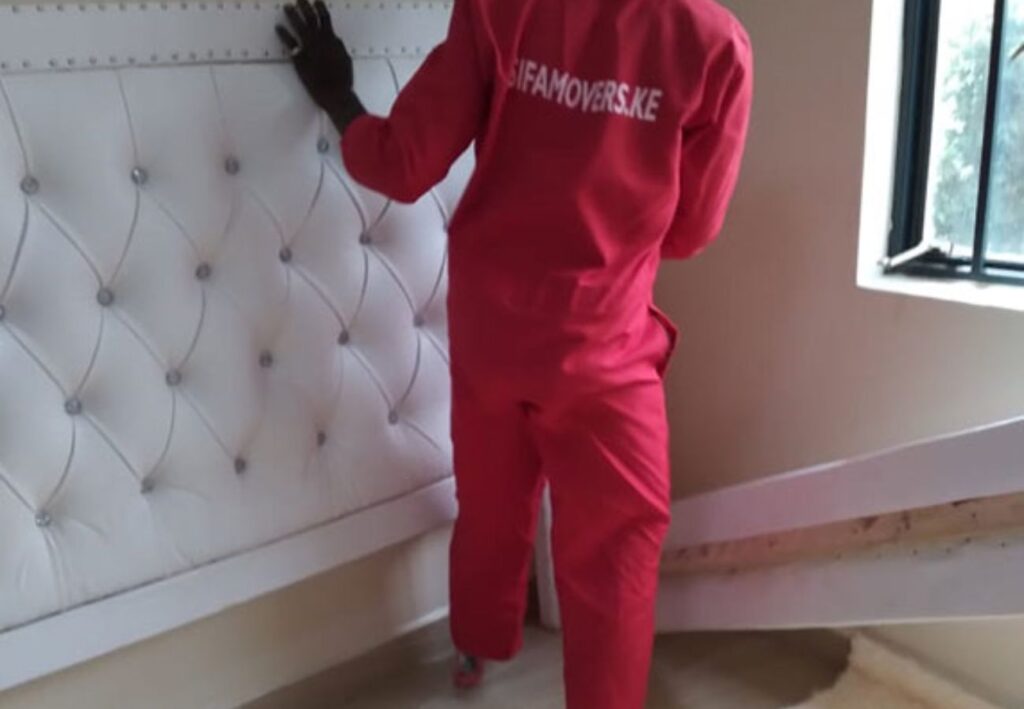 Moving Solutions with Complete Frequently Asked Questions
The major goal of these updated professional moving solutions is to help you locate the top movers in Kenya and ensure that you receive the greatest products.
It is all about you and the value you receive while transferring your workplace and home, not about us.
You must be aware of the best preparations to make before moving, as well as what to do during and after moving. These recommendations apply to all moving and relocation businesses in Kenya.
It's a great resource for all movers in Kenya and overseas to learn how to provide their customers with high-quality services. Let's examine each question and its potential answers in detail.
Questions to Ask and Their Answers Before Relocating
Let's check the questions that the majority of people ask themselves before a relocation first.
1. What are Kenyan Moving Companies' Fees?
Most individuals are curious about the costs associated with workplace and home relocations in Kenya. Everyone wants the best deal with high-quality services.
The typical moving costs and the best relocation costs thus far from the top relocation companies in Nairobi are listed below.
The moving costs listed below do not include special services.
Cleaning services, technical house repairs such showerhead installs, television mounting, and subscriptions are some of the specific services that are excluded.
2. In Nairobi, Kenya, how much do moving companies charge to relocate offices and businesses?
The size of the office and the properties to be transported are typically taken into account when calculating company and office moving costs in Nairobi.
However, Kenyan movers only charge as little as Ksh. 15,000 to move an office of a regular size within Nairobi.
3. What are the top moving companies in Nairobi, Kenya?
You must be aware of the precise moving solutions you need and what each of your movers is offering in order to select the top movers in Kenya. However, the helpful recommendations provided below will assist you in selecting the top office or household movers.
7 Steps to Help You Pick A Moving Company
List the firms you have heard of and know first.
Search online for other Kenya moving firms to add to the list you already have.
Do some research on each of the moving firms you've listed.
Watch carefully for each moving company's track record, qualifications, testimonials, and endorsements.
Since you are aware of what you want, choose the moving company that offers the best moving solutions.
To find out which moving company is better, call the top 2
Avoid choosing the cheapest option and make sure you get the greatest one that convinces you.
Therefore, to get the greatest moving solutions, be very clear about where you want to relocate, and match it with the best Kenyan moving firms.
4. How can I find Kenya's top movers?
Kenya's top movers offer the greatest services and are simple to locate both online and offline. Furthermore, the top moving firms in Kenya are also renowned for offering affordable moving services. You may learn more about Kenya's top moving firms by reading the guide below;
Qualities of an excellent moving firm
Make sure they have a decent web appearance with their photographs while working. A good brand appearance from their website and brand appearance.
Good prior portfolio; make sure you check out the testimonials, reviews, and recommendations that they have received online. Is the recommendation a recommendation or a warning?
Location; reputable moving firms have physical locations you may visit to verify whether they are authentic or an online scam.
Confirm the services they offer for their moving packages and give competent packing, loading, unloading, and arranging.
What distinguishes that moving business from the many others in Kenya that offer excellent interior design services to assist you in effectively settling into your new home? It is great if they offer more services.
5. Which Nairobi, Kenya, moving company are the best?
Sifa Movers are the best movers in Kenya and their services include online home search assistance, interior design, and expert moving services. Keep in mind that the more services you get, the better it is for you.
6. How Much Does Professional Moving Cost When Moving Abroad?
International moving firms bill according to distance and time. Here is a guide to help you figure out how much an overseas move will cost.
7.Should you assist your movers in moving your home?
No. Since that is the mover's primary responsibility and they are paid to perform moves properly, the answer is an immediate no. However, if it's required, you can assist with packing the little personal items as you get ready to move.
Any priceless item you wouldn't want anyone else to touch besides you can be packed with your assistance. This is a useful resource that will outline some important considerations before moving into a new residence.
8. When should I make reservations for movers in Kenya?
The day you should begin looking for your best moving company is the day you decide to begin looking for a home to move into.
A month or more before your scheduled relocation, you should hire movers. This aids in creating a moving budget, determining the extent of your house move, and evaluating the best moving options.
You have time to plan most successfully and without pressure a month before your move-out date.
Nevertheless, this excellent tutorial on creating a moving checklist can help you get ready to move. a checklist of things to do both before and after you move into your new home.
9. What should I know before hiring Kenyan movers?
Knowing all the information about your moving company is one of the things to do before selecting a movers company. Here are a few things to look for when hiring movers in Kenya:
Choosing a Moving Company: What to Look for
Reviewing their history, what have they accomplished so far and how long have they been around?
Recommendations from the public: what are people saying about the moving company?
A solid past track record in moving solutions: Do they have any experience, and what can you tell from it?
Kenyan licensing and business accreditation Is the moving firm actually registered?
Ability to fulfill your moving-related requirements: How do they justify your decision?
Their distinguishing trait in the moving industry: What sets them apart?
The moving guys provide you with further advice to help you understand Kenyan relocating businesses.
10. What are the best long-distance moving deals?
The majority of travelers between Nairobi, Mombasa, and Kisumu frequently ask this question.
Contacting your relocation company in Kenya early enough is the best approach to move big distances for a low cost in Kenya. You can receive offers from drop-offs and return packages if you get in touch with them early.
Since your movers in Kenya serve you as a return package rather than the primary package, this is typically affordable. When they find a client they can combine with your move, they do this. You must, however, be relocating a few households.
Otherwise, the cost will be high. Be careful; cheap isn't always a good deal.
11. What is the cost of moving and relocating from Nairobi to Mombasa?
Relocating companies in Kenya that offer the best services for moving to and from Mombasa start at Ksh 20,000. Go for value rather than price, as we constantly advise.
Moving packages that are inexpensive do not always ensure quality, while moving packages that are pricey do not always imply great value. Make thorough research.
12. Is it possible to employ movers just to relocate one thing?
Yes, most Kenyan movers offer solutions for moving just one item.
Movers in Kenya will offer a great package if you need to transfer your refrigerator, couch, bed, or any other item. Here are our most recent updates on these movers' plans and posts.
13. How much does it cost movers to move a house inside the same structure?
The simple fact is that there is no set relocation cost when transferring inside the same structure.
The price to move from one house to another in the same apartment will be determined by your house size, properties, floor number, services you need, and accessibility to elevators and escalators, according to the finest advice.
Therefore, to relocate within the same building, obtain the best value and choose the cost that suits your budget. Here, you can always find excellent relocation services at fair prices.
14. Are you required to be there while movers move your home?
When moving with experienced relocation firms in Kenya, you don't need to be immediately available.
The majority of movers in Kenya are trustworthy and offer solid moving services to ensure that people move securely. But make sure you follow the correct approach for items to consider before hiring movers.
Your confidence in entrusting them to move your house grows as you work with the top moving company.
15. When is the most affordable day to move?
Most movers in Kenya claim that Monday through Thursday is the most affordable day. Since most people prefer to move on weekends, this occurs during the week.
The cost of relocating decreases on weekdays in Kenya when moving businesses report little demand. Similar to this, relocation costs increase on weekends when more people need moving assistance.
Get the best moving company in Kenya and relocate before Friday during the week.
16. I don't want to hire a moving company, how can I move?
Do you know what DIY is? You can do it yourself, of course.
You may not always have the funds available to engage a reputable moving company. You may occasionally wish to complete it all by yourself. Yet how?
All you need to relocate is a group of eager pals, some moving supplies, and a moving manual.
Taking care of sensitive appliances while moving is important; find out the best way to transport a fridge and other delicate items.
However, you should constantly be aware that hiring professional movers in Kenya has far greater moving benefits than relocating with friends.
17. What should I pack for my move?
One of the best ways to prevent breakages during a move is to pack everything carefully. Use the proper wrapping paper and packing boxes, and make sure all of the materials are sturdy enough to hold your households.
This entire update serves as a manual for packing and moving. The very best.
18. Will the relocation team pack everything?
If they are expert movers, they should pack everything for the relocation.
Great packing supplies are provided by all reputable moving firms in Kenya. They therefore pack and transport everything in a professional manner.
However, dishonest movers will utilize shoddy packing supplies, and some will pack inadequately. So, you did well by choosing to pack and by using quality packing materials.
19. When getting ready to relocate, what should I prepare for myself?
Always bring along the things you feel are absolutely necessary to have only your hands contact. These items typically include clothing, jewelry, firearms, and personal medications.
A competent moving company will, however, pack these items carefully and separately, mark them, and move them for you.
20. Do moving companies in Kenya take apart beds?
Yes, your new home's beds are disassembled and fixed by Kenyan movers. The other appliances in the house, including the stove, showerhead, lights, and many others, will all be fixed by reputable relocation firms in Kenya.
21. Do movers in Nairobi, Kenya, set up homes following a move?
Yes, after relocating, Kenyan moving firms neatly arrange homes. For this reason, it's wise to constantly check for testimonials of previous projects to see whether the firm you've chosen offers house setups.
Excellent moving firms in Kenya offer interior solutions at competitive prices. These movers in Kenya have interior design backgrounds and may provide you with beautiful house setups and some sophisticated ideas.
DO YOU NEED AN IMMEDIATE RESPONSE TO ANY MOVING QUESTIONS?
So please leave your question in the comment area , and we'll update the post as soon as we have an answer for you.