Cleaning your house requires time and effort. No matter how meticulously you complete all the standard daily duties, your home will ultimately require a deeper, more comprehensive cleaning. You obviously need cleaning services. Why not leave it to the experts at Sifa Movers rather than getting out the buckets, brushes, mops, and specialty cleaning supplies?
We always deep clean, and that's what we do. There are numerous benefits to using a reputable house cleaning service. Take a look at these before calling us! We are here to simplify your life. Locate a Sifa Movers office in your area.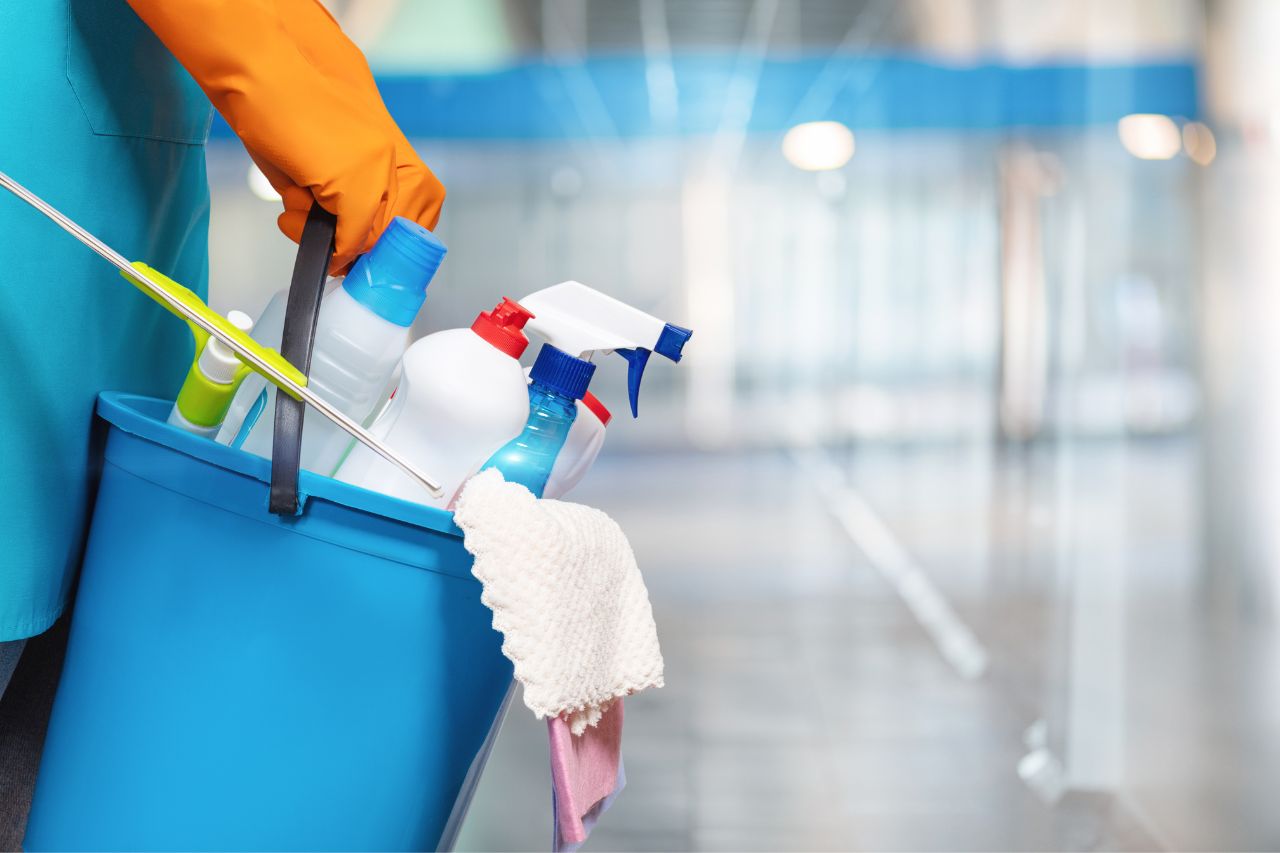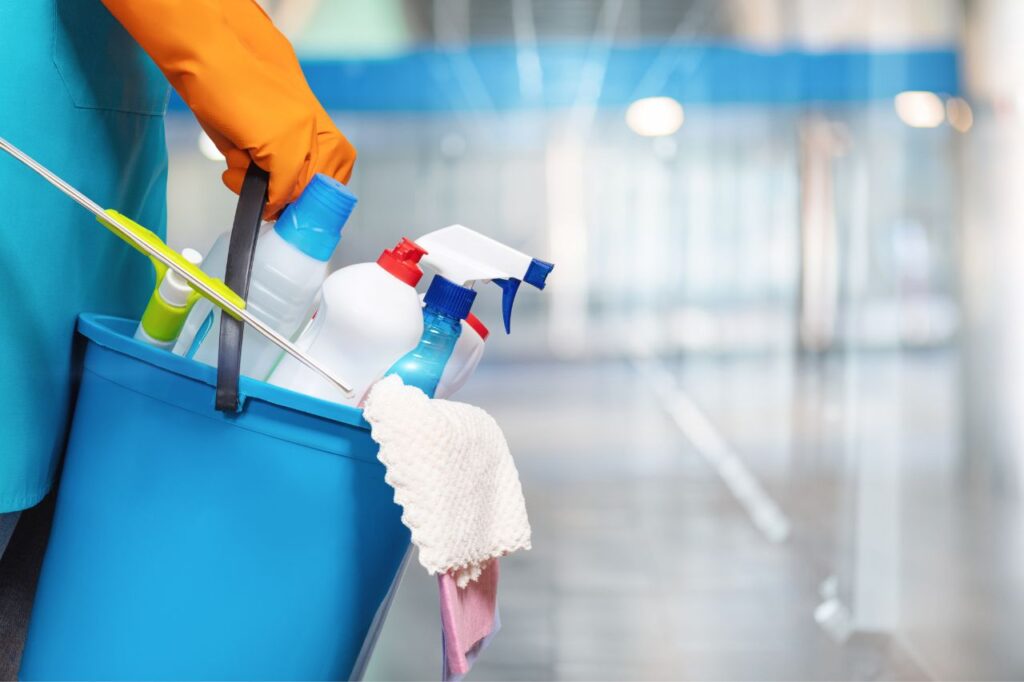 Clean Indoor Air                                 
It is definitely preferable to breathe pure, wholesome air. Unfortunately, when they accumulate over time and are continuously circulated by your HVAC system, allergies, pet dander, and other hazardous substances are inhaled.
In addition to various infections, older dwellings have the risk of exposing occupants to lead dust and asbestos fibers. Your indoor air quality may be maintained by having a complete, professional cleaning done.
Dust and filth are attracted to residential carpet cleaning, area rugs, air duct cleaning, curtains, blinds, and upholstered furniture. To prevent accumulation, these need to be cleaned frequently to get rid of embedded dust and grime as well as tough stains in the fibers.
Motions and impacts not only cause your furniture and home to look dirty but also worsen the issue by releasing toxins into the air. At Sifa Movers, we perform a routine deep cleaning using the latest cutting-edge techniques and tools. For a healthy home and family, raise the quality of your indoor air.
Remain Calm and Enjoy
Even if you put in many hours cleaning your house, is that really the best use of your time? Use the time you save to pursue your interests in creativity, education, family time, or simply relaxing by calling on the Sifa movers team's professionals.
When our crew takes care of your home cleaning requirements, you can utilize the time you save for any activity you love, even just relaxing, reading, or binge-watching your favorite shows in a spotless home, and relish the fact that it all happened without you having to lift a finger.
Long-Term Investments
Your carpets, blinds, draperies, and furniture are expensive. They deteriorate if they aren't given a routine deep clean using professional tools and techniques. Blinds lose their smooth surface, and the fabric fibers in carpet, upholstery, and drapes deteriorate. Keeping these priceless artifacts clean on a regular basis will help them last longer.
Many of our residential clients sensibly decide to have this additional service performed on their carpets and blinds every six months. Call our experts to expertly remove all impurities and restore your things to prevent the natural deterioration of fibers and surfaces. Our truck-mounted carpet cleaning equipment delivers unquestionably better outcomes.
The Best Tools Perform Better
No matter how hard you scrub or mop, your cleaning supplies and tools won't be as effective as those used by the sifa movers cleaners. Our sixty years in the business have allowed us to create some of the most cutting-edge cleaning products and procedures in the entire world. We have residential cleaning down to a fine art.
Our team of experts always pays close attention to detail and takes pride in their work. Instead of wasting hours attempting to remove stains from grout and tile, we can work our restoration magic, restoring grout and tile as well as other surfaces like granite, stone, and cement. We have the greatest equipment and procedures in the industry.
It Saves Time
Life quality is the most important factor. Most of us work the majority of the time we are awake. Should you waste your valuable spare time cleaning? Our crew at Sifa Movers will show there on time and complete the task in a manner that you will value. Surfaces that sparkle, gorgeous-looking floors, and even those obscure crevices and crannies free of dust and filth.
We value your time highly, so why not let us handle the cleaning? Including tile and grout restoration, stone cleaning, carpet cleaning, drape and blind cleaning, and air duct cleaning, we offer all the additional services you could require over time. We provide excellent discounts on service bundles, and since we are aware that profitability is always crucial, we collaborate with you to keep everything within your budget.
Baseboards, nooks, and crows
Even with meticulous mopping, scrubbing, and vacuuming, dust and filth are hard to get out of baseboards, corners, and the joint where the floor and walls meet. It's pleasant to return home to a pristine house, even in the difficult-to-reach places.
It's no longer necessary to get on your hands and knees in order to attempt to clean the baseboards of dust and grime or to eliminate deeply embedded dirt that is hidden in seams and corners. We have the knowledge and tools necessary to perform comprehensive cleaning.
Clean restrooms
Cleaning bathrooms is often not something that even those of us who enjoy cleaning look forward to doing. To keep them looking and smelling good, showers, tubs, floors, toilets, and sinks must be thoroughly cleaned and disinfected on a regular basis. Don't worry about cleaning the bathroom.
While we work to transform your bathrooms, go for a stroll, chat with a friend, grab a coffee, or go shopping. With the help of our cleaning procedures, dingy-looking tile and grout may be restored, and any stains that have formed can be eliminated. Your fixtures will remain spotless, and the space will appear brand new.
Thorough Clean
To keep your carpets looking nice, no matter how hard you scrub or how frequently you use the spot cleaner, nothing beats a deep, comprehensive cleaning. When you include our cleaning service in your home maintenance routine, we can handle the challenging jobs under your direction, such as keeping your windows gleaming and cleaning your tile, grout, and stone. To assist maintain your entire home fresh and clean, we have the proper equipment, cleaning supplies, and systems.
The issue of dust.
Despite your best efforts, dust still manages to enter your house. What does it include? Dirt, animal dander, insect excrement, pollen, textile and paper fibers, and animal feces are just a few of the numerous small substances that make up dust. Have all dust removed from your home, especially from blinds, curtains, carpets, upholstery, and from spots where it loves to remain, so that these toxins don't circulate in the air you breathe.
Safeguarding infants, kids, and the elderly
More often than you might imagine, indoor air is dirty. Clean, fresh air is necessary for infants, young children, the elderly, immune-deficient individuals, and asthmatic individuals. With our assistance, you may help safeguard against a variety of unpleasant, inconvenient, and dangerous health conditions if you have young children or elderly people living with you.
Completely cleaned drapes, blinds, and shades
We at Sifa Movers are known for creating the best drape cleaning method and are counted on to complete the task correctly each and every time. We pledge to remove and reinstall all of your drapes and specialty window coverings, including valances, top treatments, sheers, festoons, tie-backs, balloons, swags, and cascades.
We make it simple for you. Expect every hem to be even and every pleat to be perfectly placed once we rehang them (just way you want them). Regardless of the fabric, we have the procedure and solution to properly handle them and get them thoroughly clean, free of the dust and filth they gathered over time.
Blinds? No issue. Every style of blind, including vinyl, aluminum, plantation, shutter, wood, roller shades, cellular shades, and bespoke blinds, can be cleaned by our professionals. Our method goes further than you could on your own, and the complete elimination of all impurities keeps them looking like new.
Your home is prepared for a party
Do you have any buddies around for a simple get-together or a party? We can help you achieve the ideal look and smell for your house. To get the property ready for visitors, our team of residential house cleaners is frequently called upon. Your expectations are met and exceeded by us. You may open the door and welcome people inside when the doorbell rings knowing that your house is spotless.
The state of your home matters whether you are organizing a holiday party, birthday celebration, dinner, anniversary, or just a casual get-together with your closest friends. After a party, several of our devoted residential clients call us for a thorough cleanup. We are aware that entertaining requires a lot of work; why not let us handle the labor-intensive tasks?
Spotless Carpets Hold Up Better
Your rugs and carpets are expensive. A large number of our clients have purchased high-quality carpet, Persian area rugs, or carpeting or area rugs made with unique fibers and colours. A cleaning procedure gone incorrectly might be disastrous. Our technicians at Sifa Movers employ cleaning techniques that have been authorized by the IICRC and are knowledgeable with a variety of textiles and colours.
Keep priceless carpets and area rugs free of embedded debris, dust, and pet dander to extend life and prevent fiber deterioration. We offer a technique that is significantly superior to what the competition does, and when necessary, we can even assist you with repairs.
We employ a sophisticated truck-mounted equipment that effectively gets rid of even the toughest stains, odors, and embedded filth. We take the time to thoroughly study the type of material and dyes used before beginning to clean carpets and rugs.
Avoid taking chances with your priceless floor coverings by entrusting our qualified crew to maintain them correctly and keep them fresh and clean so they last longer. Wooden floors? They are kept shiny by a unique procedure we use.
Your house is not a burden but an oasis
The place where you go to rest, recover, and refuel should be your home. Sadly, it sometimes starts to feel more like a burden. The last thing you want to do after a long and busy work week is waste your valuable free time cleaning and scouring. We can assist you in turning your house into the haven it ought to be. You can take a seat, unwind, and recover once our team has thoroughly cleaned your property. How much of a difference our expert home cleaning services can make to your quality of life may surprise you.
It can be challenging to schedule adequate family time, especially if you have a long list of errands to run. Spending adequate time together has grown more challenging in our highly connected world. All you want to do is relax until you factor in the requirement to mop, vacuum, dust, and scrub.
You are doing more than just having fun with your family when it's time to put down the phones and tablets, switch off the TV, and go on an adventure. You are also assisting in the development of confidence and character in your kids. We're here to relieve parents of time-consuming household chores so they may focus on other things.
The Uniqueness of Sifa Movers
We have been in the cleaning business for almost 60 years, and we have a goal. We admit it – we are delighted to have become the most dependable cleaning service in America. Our experienced home cleaning staff has worked over the years to establish the most effective cleaning techniques. Sifa Movers never takes its success for granted and is constantly seeking out newer, more effective approaches.
We have created some of the best cleaning services techniques for homes over the years, including:
Cleaning of area rugs and carpets
Cleaning and restoring wood floors
Leather cleaning
curtain cleaning
window cleaning
Care for natural stone
care for a concrete floor
Cleaning tile and grout
Additional Services for Cleaning
Every house need frequent, more intensive cleaning services as well as continuing deep cleaning. We handle all of them, so you won't have to worry about who to call. Speak with us about your needs, and ask us to test critical components like indoor air quality, examine your air ducts, or talk about deep carpet or drape cleaning. Are there outside areas that require restoration? The cleaning and restoration of stone and concrete to beautiful condition is something we also undertake. Your life might be made easier by our full-service approach. What we do is that.
Additional Services for Cleaning
Every house need frequent, more intensive cleaning services as well as continuing deep cleaning. We handle all of them, so you won't have to worry about who to call. Speak with us about your needs, and ask us to test critical components like indoor air quality, examine your air ducts, or talk about deep carpet or drape cleaning.
Are there outside areas that require restoration? Our cleaning services are the best. Contact us now.