Moving involves two distinct but equally challenging stages: packing and unpacking. Many people today have stressed the their moving process which always seems like hell due to the burden of packing and unpacking. Moreover, most people do not know the process of packing and unpacking and end up breaking or loosing their belongings. However, if you pack wisely, unloading will be simpler. Here's how to use each to make the other simpler.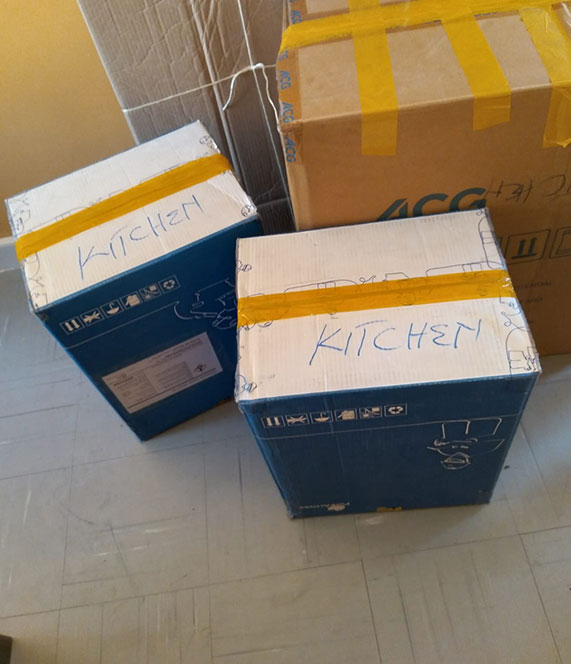 Tips for Packing to Make Moving Simpler
This article aims to show you how to leverage the packing procedure to simplify unloading. The notion is that by packing well, you may make unloading relatively simple, even though sensible general packing tips still hold true.
Sort items first by room, then by use to make packing simpler.
Packing is a project, partly because there is so much to do and not even enough room in your living room (or head) to handle the mess. Sorting items by room and then by substance will greatly simplify and speed up the packing process.
Densify items in boxes as much as possible.
Use this method to pack to protect items and make the most of your box space:
Invert the box after taping the bottom.
Along the bottom, arrange various anchoring items.
Add a covering material layer.
Add a tool for organization on top.
Wrap fragile items in paper and place them inside the organizational tool.
Pack additional items
The Best Way to Pack Your Moving Truck for a Quick and Secure Unload
Make sure your most urgently required items are on top, still constructed, and prepared to travel as you pack your belongings. All you need to do is make sure these boxes are properly labeled, such as UNPACK ME FIRST or COOKING GEAR, or whatever works for you, if your moving company will unload everything at once.
System for unpacking perfect
For most people, unpacking is a much more thrilling idea than packing, but it's still a royal pain. The best case scenario is that you can organize your new house as you unpack, which will be much simpler if you follow the following packing procedure. Here are some clever ideas to keep in mind to make the procedure even easier.
Sort Items as You Take Them Out of Boxes
Keep similar items together as you remove them, sorting further as they come out of boxes, to continue the packing procedure as you unpack. That implies:
Put towels with towels, clothes with clothes, etc.
Stack the things that will be kept in stacks (books, plates).
As Required, Wash the Item
When objects emerge from boxes, give them a bath if necessary. For instance, you should wash all of your textiles if you are moving to the opposite shore (this is generally not essential for a cross-town transfer). Put your load in the washing as soon as it is full to avoid the inevitable Everest-sized pileup that results from waiting.
Move with ease with help in packing and unpacking process only with Sifa Movers