Moving to a new home can be both exciting and stressful. To ensure a smooth transition with best movers, it's crucial to plan and prepare well in advance. Hiring the best movers is a great start, but there are several steps you can take in the weeks, days, and hours leading up to moving day to make the process even more seamless. Here's a comprehensive guide on what to do during each of these crucial timeframes when moving with best movers.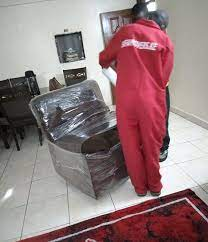 Weeks Before Moving Day:
Create a Moving Calendar: Begin by establishing a moving schedule. Note down essential dates and deadlines, including when to contact your moving company, when to start packing, and when to notify service providers of your move.
Purge Unwanted Items: Take this opportunity to declutter your home. Donate, sell, or discard items you no longer need. The less you move, the more cost-effective and efficient your move will be.
Gather Packing Supplies: Collect boxes, packing tape, bubble wrap, packing paper, and other necessary supplies. The best movers can often provide packing materials if you need them.
Notify Important Parties: Inform your bank, employer, and any subscription services of your upcoming move. Forward your mail through the postal service to your new address.
Days Before Moving Day:
Pack an Essentials Box: As moving day approaches, pack a box of essentials you'll need for the first few days in your new home. Include toiletries, a change of clothes, important documents, and any necessary medications.
Finish Packing: Complete packing, ensuring each box is labeled with its contents and the room it belongs to. This will make unpacking much more manageable.
Disassemble Furniture: If applicable, disassemble furniture that doesn't fit through doorways or corridors. Keep all hardware and screws organized in labeled bags.
Confirm Moving Details: Reconfirm the details with your chosen moving company. Ensure you have their contact information and a clear understanding of the timeline for moving day.
Hours Before Moving Day:
Prepare the Home: Before the movers arrive, make sure pathways are clear, both inside and outside the house. This will help speed up the loading process.
Stay Organized: Keep important documents, your phone, and your essentials box within easy reach. You'll need them throughout the day.
Say Goodbye: Take a moment to say farewell to your old home. It's a significant life event, and it's essential to acknowledge the transition.
Coordinate with Movers: When the best movers arrive, go through the inventory and any special instructions you have. Be available to answer questions and provide guidance.
By following this timeline, you can minimize stress and maximize the efficiency of your move. Hiring reliable and experienced movers is a crucial step in the process, but your proactive efforts in the weeks, days, and hours before moving day will also play a significant role in ensuring a successful relocation.