Moving to a new place can be an exciting adventure, but it often comes with its fair share of challenges. The process of packing, organizing, and transporting your belongings can be overwhelming, leaving you longing for a reliable partner to make the transition smoother. Contact Sifa Movers, your trusted companion for a stress-free and seamless relocation experience.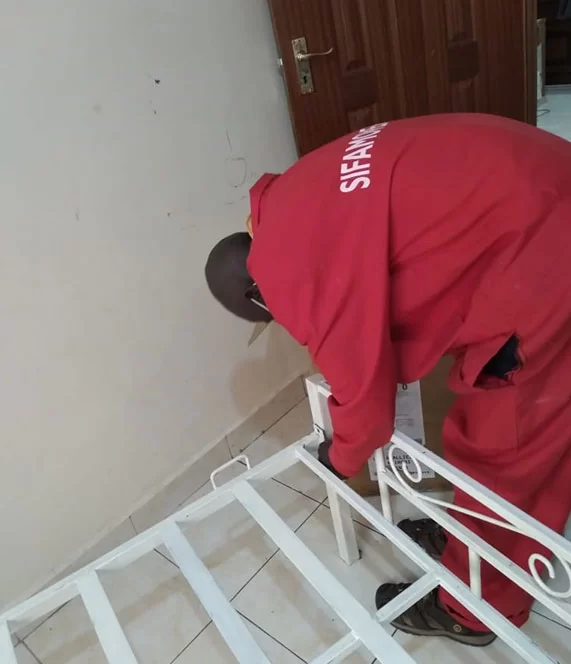 The Sifa Movers Difference
Sifa Movers isn't just your average moving company; it's your partner in ensuring a successful move, whether it's a local, long-distance, or international relocation. What sets Sifa Movers apart from the rest?
1. Expertise and Experience
Sifa Movers boasts a team of experienced professionals who understand the intricacies of moving. They know that every move is unique, and they bring their expertise to the table to ensure a hassle-free experience. From packing fragile items to safely transporting heavy furniture, their experience shines through in every aspect of the job.
2. Comprehensive Services
Sifa Movers offers a range of services to cater to your specific needs. They handle local and long-distance moves, ensuring that your belongings arrive at their destination intact and on time. If you're moving internationally, they'll take care of the logistics, so you can focus on settling into your new home.
3. Packing and Unpacking
Packing can be one of the most time-consuming and stressful parts of moving. Sifa Movers understands this, which is why they offer professional packing and unpacking services. They use high-quality packing materials to ensure your items are safe during transit.
4. Secure Storage Solutions
Sometimes, you might need temporary storage solutions during your move. Sifa Movers provides secure storage facilities for your belongings, complete with climate control and 24/7 surveillance to give you peace of mind.
5. Transparent Pricing
Sifa Movers believes in transparent pricing. They provide you with a clear and detailed quote, so you know exactly what to expect without any hidden fees or surprises.
6. Exceptional Customer Service
Customer satisfaction is at the heart of Sifa Movers' business. Their friendly and responsive customer service team is there to answer your questions, provide guidance, and address any concerns you may have throughout your move.
Sifa Movers: Your Stress-Free Relocation Partner
At Sifa Movers, they understand that moving is not just about transporting items; it's about moving lives, memories, and dreams. With their unwavering commitment to professionalism, reliability, and customer satisfaction, they take the stress out of moving, allowing you to focus on the excitement of starting a new chapter in your life.
If you're planning your next move, consider Sifa Movers as your trusted partner for a smooth and successful relocation. Say goodbye to the stress of moving, and say hello to the ease and convenience .Your journey to a new home begins with them.