Moving to a new home can be an exciting and transformative experience with best movers, but it's also a journey fraught with hidden costs that many people often overlook. While you're likely aware of the obvious expenses, such as hiring a moving company and purchasing packing supplies, it's the less conspicuous expenditures that can catch you off guard and disrupt your budget. In this article, we'll delve into the hidden costs of moving and offer you insights on how to prepare for a more financially seamless transition.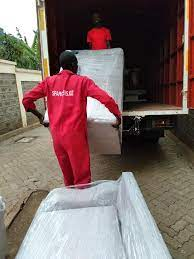 1. Utility Transfers and Set-Up Fees
When you move to a new location, you'll need to set up utilities such as electricity, water, gas, and internet. These services often require connection fees, deposits, or activation charges. It's essential to account for these costs in your budget. Be sure to contact your service providers well in advance to get a clear understanding of these expenses.
2. Cleaning and Repairs
Leaving your old home in a clean and well-maintained condition is not only courteous but may also be required by your lease agreement. You may need to spend money on cleaning supplies or even hire professional cleaners to ensure you meet the standards. Additionally, if there are any damages that need repair, you'll need to budget for those expenses.
3. Temporary Housing
If there's a gap between moving out of your old residence and moving into your new one, you might need temporary housing. Hotel stays, Airbnb rentals, or short-term leases can quickly add up. Ensure you include these costs in your moving budget, especially if you're unsure of your exact move-in date.
4. Packing Materials
While you're probably aware that you'll need boxes, packing tape, and bubble wrap, it's easy to underestimate the quantity required. Acquiring these materials can be surprisingly expensive, so make sure to account for them in your budget. Consider asking friends or family for spare boxes or exploring eco-friendly options, like renting plastic moving crates.
5. Transportation and Fuel Costs
If you're handling your move without professional movers, you'll need to rent a truck or van. Fuel costs for driving long distances can be significant. Remember to include the rental fees, fuel, and potential tolls in your moving expenses.
6. Insurance and Valuables Protection
Protecting your belongings during a move is crucial. You may need to purchase additional insurance or valuation coverage to safeguard your items. Even if you hire professional movers, it's wise to understand the extent of their liability and consider investing in extra protection.
7. Unforeseen Expenses
The unexpected can always happen. Whether it's bad weather delaying your move, last-minute equipment rentals, or any unforeseen issues that arise, it's a good idea to have a financial cushion in your budget for these contingencies.
8. Travel Costs
If you're moving long-distance or internationally, don't forget to budget for travel expenses. This includes airfare, train tickets, or gas for your vehicle. If you have pets, you'll also need to factor in the cost of their transportation and accommodations.
9. Storage Fees
Sometimes, due to timing or space constraints, you may need to store your belongings. Self-storage units come with monthly fees, so account for this if it's a part of your moving plan.
To minimize the impact of hidden moving costs on your budget, start by creating a detailed moving budget that includes all the expenses mentioned above. Research and obtain estimates for each category to ensure you're as accurate as possible.
In conclusion, moving isn't just about the visible costs like hiring movers or buying boxes; hidden expenses can quickly add up. Being aware of these costs and planning for them in advance can help you achieve a smoother and more financially secure transition to your new home. By budgeting carefully and staying prepared, you'll be better equipped to handle the unexpected costs that may arise during the moving process.