The most overlooked chore on anyone's moving checklist seems to be labeling boxes while moving into a new home. Underestimating the importance of the packing work is a bad idea, but it happens, especially by people who take pride in their sharp memories. Avoid repeating the same moving error. Learn why labeling boxes in advance of the move is crucial. To save yourself hours of valuable time after the move and to avoid splitting headaches before you begin to unpack those boxes, it is also crucial to know the best way to label moving boxes.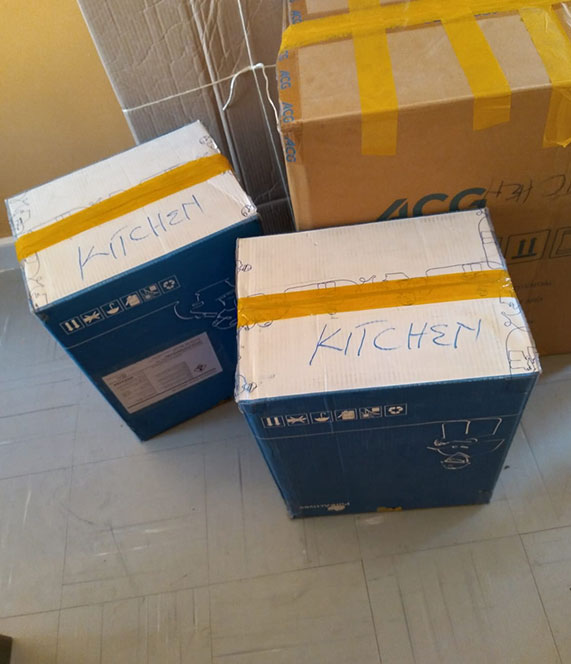 Why Is Labeling Boxes Important?
Imagine yourself at your new home, surrounded by 20 to 30 boxes, unsure of where to begin unpacking or where to put the boxes. However, the mayhem worsens and your patience wanes; you are helpless to stop it.
However, labeling your boxes makes it simple to open them all. It is preferable to list the contents of each box when packing so that you can easily find the goods when it comes time to unpack. Additionally, it will make it simple for your movers to know which box goes in the truck and how each box should be handled.

What Takes Place If You Don't Label?
It will be challenging to arrange your moving boxes when they arrive at their new location if you forget to name them. When your boxes are empty, it will take time to unload your goods and prepare them for placement in the appropriate room. It won't be possible to inspect them one at a time or open them all at once.
To have a smoother and easier relocation, labeling your boxes prior to moving day is necessary for the following reasons only.
Before moving day, here's how to label boxes:
Label several places
People frequently forget to label the box's sides, but they never fail to label the box's top. It is best to identify the box's sides if you want to stack your boxes on top of one another. By doing this, you avoid having to transfer them across the room simply to see the top label and can still recognize the box.
Markers of Good Quality
Purchasing inexpensive markers to identify your moving boxes may be interesting, but you do not want to arrive at your new home the night before moving day to find that your marker has run out of ink. Purchasing the best-quality markers in good, solid colors might be cost-effective.
Use of Color
The ideal system for labeling moving day boxes is color coding. It's a tip for effective and successful packing and moving. A very efficient and easy strategy is color coding. This is accomplished by painting specific rooms in the house a specific color and staying with that hue throughout the entire packing process.
Indicate The Interior Contents
Boxes must be labeled with the rooms to which they belong, but it's also a good idea to list the contents of each box. Since you can now see what belongs in each box, you can unpack in the order that is most convenient for you.
Dangerous Box Label
Labeling the boxes that contain delicate or breakable things can also help you and your movers and packers know which boxes require special caution. To ensure that everyone handling your moving day boxes is aware of what they contain, wrap each box with fragile tape and prominently label it with the words "fragile" and "handle with care."
Let us handle your moving process with ease and help you pack and unpack your belongings, label them and handle with care. Visit our page to get a quote.