One of the most difficult things you can do in life is move to a new location. Your time, effort, and money are required for moving. In addition to the cost of the moving company, you will also need to budget for the cost of boxes and packaging supplies, as well as potential additional costs. We provide knowledge that will enable you to move effectively on a tight budget if you're looking for the best advice when moving on a budget.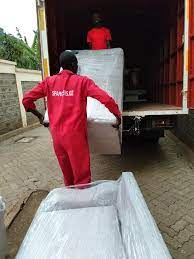 Here are the Top 6 Advice For Moving On A Budget.
1. Get an estimate of your moving costs.
The one thing you need right away is to have a decent sense of how much your relocation will cost you before you start your moving on a budget preparations and start executing task after task. Of course, you can never know the entire total up front, but you may still get a good idea of the costs associated with moving. Be aware that some of these relocation costs are not so evident, and it will require some investigation on your part to learn what to anticipate and prepare for the inescapable unknown costs associated with moving. Read more on how to avoid inevitable costs of moving
Evaluate The Moving Quotes You Received
It is typical when moving on a budget to compare the moving estimates you obtain before selecting the best deal. Keep in mind that the best offer does not always equate to the cheapest one. Pay close attention to the other services offered, such as packing, unpacking, disassembling and reassembling of heavy furniture, temporary storage, etc., and how much each extra service costs when carefully comparing the estimates.
Take only what you need
When you are relocating, it is the ideal time to get rid of old rubbish. Take the time to sift through your belongings before relocating them to your new house rather than packing up all of your clutter and undesired objects.
Employ an inexpensive moving company
It becomes essential to employ movers and packers when you plan to transfer your home or place of business. Although hiring a moving company relieves you of the hassle of transporting your belongings from point A to point B, it can be expensive. Therefore, it is essential to find reasonable movers and packers who can assist you in moving on a budget from one location to another successfully and without any problem.
Take Your Move's Date Into Account
When moving, make a thorough plan in advance. If the date is flexible, consider other dates and seasons to see which will be the most affordable for you. For instance, moving during the summer can be more expensive and busier than moving during the winter. Additionally, moving on a weekend as compared to a weekday is usually more expensive. The first and last days of the month are the busiest and most expensive days of all, and the first and last weeks of every month are more expensive than the middle two weeks.
Steer clear of costly errors
The last thing you want to do when moving on a budget is to make a big mistake that ends up costing you money. Considering that you cannot possible afford to waste money that you do not truly have, take care not to let any significant mistakes deprive you of your one chance to move into the new home on a shoestring budget.
Get the most affordable moving services with Sifa Movers. Contact us to get a quote.