Moving can be a daunting task, especially in a bustling metropolis like Nairobi. The city's vibrant energy is both exhilarating and challenging, making the need for reliable and efficient movers essential. In this article, we'll explore the world of movers in Nairobi, shedding light on the intricacies of the industry and highlighting the standout qualities of one particular company – Sifa Movers.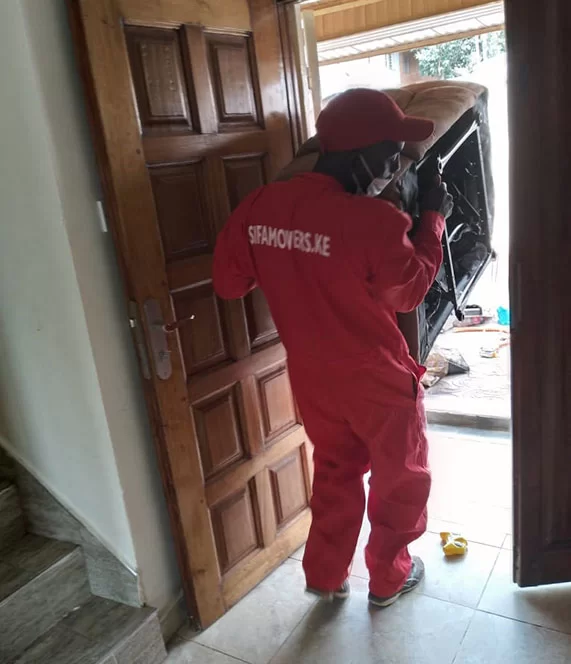 The Urban Challenge: Moving in Nairobi
Nairobi, the capital city of Kenya, is a dynamic hub of culture, commerce, and innovation. Its diverse neighborhoods, from the leafy suburbs to the bustling central business district, create a unique tapestry that residents and businesses contribute to daily. However, with this diversity comes the challenge of navigating the city's narrow streets, dealing with traffic congestion, and adhering to time constraints. In such a fast-paced environment, professional movers in nairobi play a crucial role in ensuring a seamless transition from one location to another.
The Movers Landscape in Nairobi
The moving industry in Nairobi is diverse, with numerous companies vying for the attention of residents and businesses looking to relocate. From small-scale local movers to larger, more established companies, the options are abundant. However, not all movers are created equal, and the key to a successful move lies in choosing a reliable and reputable service provider.
Sifa Movers: A Beacon of Excellence
Among the myriad of moving companies in Nairobi, Sifa Movers stands out as a beacon of excellence. Established with the vision of providing top-notch moving services while prioritizing customer satisfaction, Sifa Movers has earned a stellar reputation within the industry. Let's delve into the factors that make Sifa Movers a standout choice for those navigating the complex process of moving in Nairobi.
Experience and Expertise:
One of the fundamental pillars of Sifa Movers' success is their wealth of experience and expertise in the moving industry. With years of hands-on experience, the team at Sifa Movers has honed their skills to perfection, ensuring that they can handle any moving challenge with finesse. From delicate items like glassware and antiques to heavy furniture and office equipment, Sifa Movers has a proven track record of executing moves with precision and care.
Customer-Centric Approach:
What sets Sifa Movers apart is their unwavering commitment to customer satisfaction. The company understands that each move is unique, and they tailor their services to meet the specific needs and preferences of their clients. From the initial inquiry to the final delivery, Sifa Movers prioritizes clear communication, transparency, and a customer-centric approach that instills confidence in their clients.
Professionalism and Reliability:
In a city where time is of the essence, reliability is non-negotiable. Sifa Movers prides itself on its punctuality and professionalism. The team arrives on time, well-equipped with the necessary tools and materials to ensure a smooth moving process. The reliability of Sifa Movers has made them a trusted partner for both residential and commercial moves in Nairobi.
Tailored Services:
Sifa Movers recognizes that not all moves are the same. Residential moves differ from commercial ones, and each client may have unique requirements. Sifa Movers offers a range of tailored services, including packing and unpacking, furniture assembly and disassembly, and specialized handling for fragile or valuable items. This versatility positions Sifa Movers as a one-stop solution for all moving needs.
State-of-the-Art Equipment:
To execute seamless moves, Sifa Movers invests in state-of-the-art equipment. From modern moving trucks with advanced safety features to specialized packing materials designed to protect items during transit, Sifa Movers leaves no stone unturned in ensuring the safety and security of their clients' belongings.
Affordability without Compromise:
While Sifa Movers upholds high standards of service, they also understand the importance of affordability. The company strives to offer competitive pricing without compromising on the quality of their services. This commitment to providing value for money has contributed to their widespread popularity among residents and businesses alike.
Positive Reviews and Testimonials:
The proof of a moving company's excellence lies in the satisfaction of its clients. Sifa Movers boasts a plethora of positive reviews and testimonials from individuals and businesses that have experienced their services firsthand. These testimonials serve as a testament to the reliability, professionalism, and efficiency that define Sifa Movers.
Conclusion
In the intricate web of Nairobi's urban landscape, the role of movers cannot be overstated. Whether it's a family relocating to a new home or a business expanding its operations, the need for a dependable moving partner is paramount. Sifa Movers, with its years of experience, customer-centric approach, and commitment to excellence, has emerged as a standout choice in the movers' landscape in Nairobi.
Choosing the right mover is not just about transporting belongings from one place to another; it's about entrusting a crucial aspect of one's life or business to a team of professionals. Sifa Movers, with its proven track record and glowing testimonials, has earned the trust of the Nairobi community, making them a beacon of reliability in the bustling city. As Nairobi continues to evolve and grow, Sifa Movers remains a steadfast partner, navigating the urban jungle with precision, care, and a commitment to ensuring that every move is a success.