Nairobi, with its vibrant culture and constant buzz, is a city of movement. Whether it's individuals relocating to new homes or businesses expanding their offices, the need for reliable and efficient moving services is ever-present. In this dynamic landscape, Sifa Movers has emerged as a beacon of excellence, setting the standard for quality moving services in the heart of Kenya. This article takes a comprehensive look at Sifa Movers, exploring the range of services they offer, their commitment to customer satisfaction, and what sets them apart as Nairobi's best movers.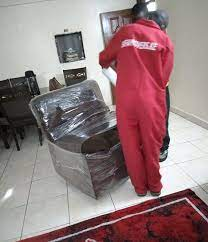 A Decade of Excellence
Sifa Movers, established a decade ago, has grown to become a trusted name in the moving industry in Nairobi. Founded with a vision to redefine the moving experience, the company has consistently demonstrated a commitment to professionalism, reliability, and innovation. Over the years, Sifa Movers has honed its services to meet the diverse needs of both residential and corporate clients, earning a reputation for excellence in every move they undertake.
Services Tailored to Your Needs
Residential Moves
Sifa Movers understands that moving homes can be a complex and emotional process. Their residential moving services are designed to alleviate the stress associated with relocation. From packing and loading to transportation and unpacking, They ensures a seamless transition to your new home. Their team of trained professionals handles belongings with care, offering a personalized touch that sets them apart as best movers
Corporate Relocations
Navigating the intricacies of corporate moves requires precision and efficiency. Sifa Movers specializes in corporate relocations, catering to businesses of all sizes. Their comprehensive services include office packing, furniture disassembly and reassembly, and logistics planning. With an emphasis on minimizing downtime, they ensures that businesses can resume operations swiftly in their new locations.
Specialty Moves
Sifa Movers recognizes that some items require special care and attention. Whether it's delicate art pieces, valuable antiques, or sensitive equipment, they offer specialty moving services. The team employs industry-best practices and custom packaging to guarantee the safe and secure transportation of specialty items, providing peace of mind to their clients.
The Sifa Movers Advantage
Local Expertise
One of the key differentiators for Sifa Movers is their deep-rooted local expertise. Navigating Nairobi's diverse neighborhoods and traffic challenges requires an in-depth understanding of the city's dynamics. they leverages their local knowledge to optimize routes, anticipate logistical challenges, and ensure timely deliveries. This localized approach not only enhances efficiency but also reflects their commitment to serving the unique needs of the Nairobi community.
Cutting-Edge Logistics
Sifa Movers has invested significantly in state-of-the-art logistics to streamline their operations. From advanced tracking systems that keep clients informed about the status of their move to secure packing materials that safeguard belongings, the company employs the latest technologies to enhance the efficiency and safety of every move.
Trained and Professional Staff
The backbone of any moving company is its personnel, and Sifa Movers takes pride in its team of trained and professional staff. From experienced drivers skillfully navigating Nairobi's busy streets to courteous packing crews handling valuable belongings, every member of the team undergoes rigorous training. This commitment to continuous improvement ensures that the service provided aligns with the company's high standards.
Customer-Centric Approach
Transparent Pricing
Sifa Movers prioritizes transparency in their pricing structure. Before the moving process begins, clients receive detailed and accurate estimates, eliminating surprises on moving day. The commitment to transparent pricing is a testament to Sifa Movers' dedication to building trust with their clients.
Personalized Service
Recognizing that every move is unique, Sifa Movers offers personalized service tailored to the specific needs of each client. Whether it's a small apartment or a large corporate office, the company approaches every move with the same level of professionalism and attention to detail. This personalized touch has resulted in a high level of customer satisfaction and repeat business.
Communication Excellence
Clear and open communication is a cornerstone of Sifa Movers' customer-centric approach. Clients are kept informed at every stage of the moving process, from initial planning to the final delivery. Their commitment to responsive and reliable communication ensures that clients feel supported and confident throughout the entire relocation journey.
Customer Testimonials: Voices of Confidence
To understand the impact of Sifa Movers on Nairobi's moving landscape, it's essential to hear from their clients. The company has garnered numerous positive testimonials, highlighting the professionalism, reliability, and efficiency that define their operations.
"I recently moved with Sifa Movers, and I couldn't be happier with the experience. From the moment I contacted them to the final delivery, everything was handled with precision. The team was not only professional but also friendly and accommodating. I highly recommend Sifa Movers for a stress-free move!" – Jane M., Satisfied Client
Community Engagement and Corporate Social Responsibility
Beyond their role as a leading moving service provider, Sifa Movers actively contributes to the community they serve. The company has initiated programs to support local charities, environmental initiatives, and youth development projects. This commitment to corporate social responsibility reflects Sifa Movers' belief in making a positive impact beyond the confines of their business operations.
Challenges and Opportunities in Nairobi's Moving Industry
As Nairobi continues to grow and evolve, the moving industry faces both challenges and opportunities. Sifa Movers, positioned at the forefront of this dynamic landscape, remains adaptable to change while upholding its commitment to excellence. From addressing traffic-related challenges to exploring innovative solutions for sustainable moving practices, Sifa Movers is poised to lead the industry into the future.
Conclusion: Sifa Movers – Shaping the Future of Moving in Nairobi
In conclusion, Sifa Movers has carved a niche for itself as a trailblazer in Nairobi's moving industry. The company's commitment to operational excellence, local expertise, and personalized service has not only earned the trust of its clients but has also positioned Sifa Movers as a key player in shaping the future of moving services in Nairobi. As the city continues to grow and change, Sifa Movers remains dedicated to providing seamless and stress-free relocations, embodying the spirit of efficiency and professionalism that defines Nairobi's moving landscape. Whether it's a residential move, a corporate relocation, or a specialty transport, Sifa Movers stands ready to meet the diverse and evolving needs of the Nairobi community.