Is it already time to leave? It feels like yesterday when the co-founders of this company gathered in this space to formally start their path to financial independence. It's time to move, despite the challenges, grins, and frowns. Most of the time, it's excellent news because every fledgling business hopes to relocate to a new location to allow business growth. It does, however, have its share of difficulties.
Statistics show that businesses moving for business purposes make up 38% of the moving industry's clientele. Even when moving is being done by the household, most of it seems to take place in the summer. Moving companies are entrusted with the task of moving computers, copiers, and other office supplies 20% of the time.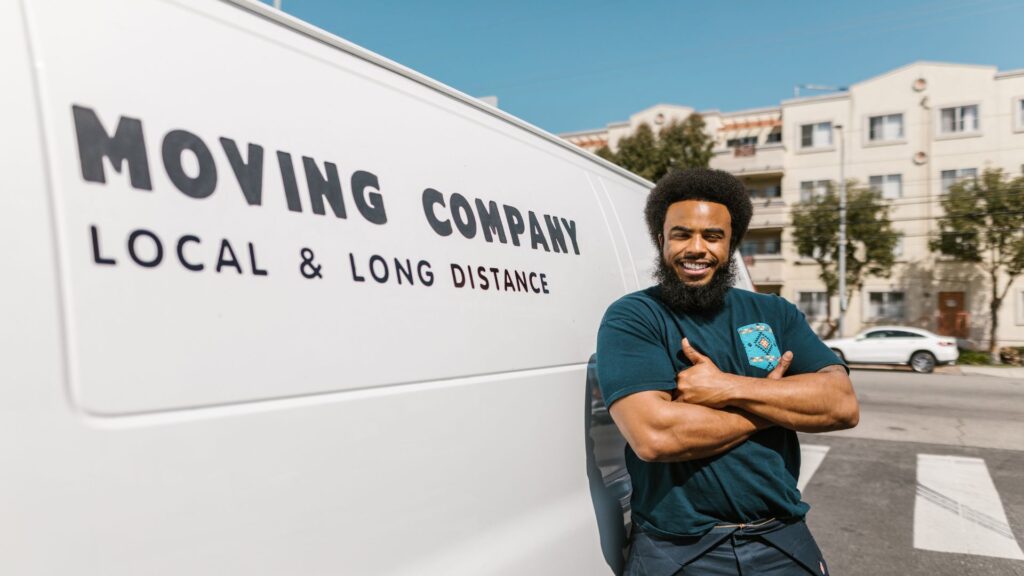 Moving your office may be the most difficult decision you ever have to make. And to effectively handle these issues, you need to do a lot of planning ahead and careful management. Thankfully, there are several trustworthy moving firms available who can assist you in making the change as easy as possible.
The top 5 things to consider are listed below.

Lost productivity
You will require at least two days to pack, move, and unpack everything in your office, even if you are a team of five people. There will inevitably be production losses prior to, during, and right after the transfer.
One reason why most people relocate on weekends is because of this. This is the optimum time to move if, by some stroke of luck, you can discover a long weekend on your schedule (if a public holiday unluckily occurs right before or after the weekend).
Keep in mind that this time frame can increase your budget by a few dollars, either because movers don't typically work on holidays or because demand is high and they are already fully booked. Plan your timetable to account for productivity reductions. You don't want to ruin a good client's relocation.
Another option is to let your staff members work from home while the office is moved. There might be some difficulties associated with this. During this time, you don't want to jeopardize network security or encourage data breaches. You must devise a way to allow employees to work from home without compromising confidentiality. Have your IT specialist create a strategy for this.

Space Management

Planning your new space is a crucial step to take before moving. While you're doing it, you should also be aware of the locations of all the electrical and telephone connections, the best places to hang a television, the best places to set up a conference room, and the best places to keep office supplies.
A detailed blueprint of the new office's layout that will be in place once the move is complete must be drawn out. Plan every aspect, from choosing furniture to where to put the microwave and the water dispenser, to ensure that the new workplace has the infrastructure to support operations as envisioned.
Additionally, you must notify employees sooner if you intend to make a significant change to how the business operates. For example, if you plan to implement shared workstations but your staff is accustomed to working in cubicles. Create a poll if necessary. It's usually preferable to hear an employee's suggestions up front than than their complaints after the fact.

Budgeting in a realistic manner

It is impossible to carry out a move overnight, just as it is impossible to do it on a meager budget. Even more planning and finance are required if you are preparing for a long distance move.
Getting quotations from renowned local vendors is an excellent place to start. Make sure you thoroughly investigate their reputation; you don't want to have to replace 40% of your workplace equipment because of abuse.
Before making a choice, compare prices from as many sellers as you can. By all means, make use of whatever discounts or coupons you can get your hands on! Every dollar saved will go toward the overall objective.
Don't forget to account for the cost of missed production when establishing your moving budget. You will have to pay for any number of days that your office is out of commission. Consider all potential costs, lost opportunities for income, and expenses during the transition time to arrive at a financially sound estimate of the cost of your move.

Coordination

The absence of coordination will present you with yet another difficult situation during the transfer. Keeping everyone informed is a challenging task. A project manager for the migration is strongly advised, if you can afford it.
As you plan the transfer, keep all of your staff informed. They must be aware of the deadline for packing their office desks and the manner in which they will be welcomed at the new place. They should be made aware of any significant changes that will take place.
If at all feasible, let them take a tour of the new location beforehand so they can have a feel for it. Be receptive to the many suggestions that the staff may have. Your staff will put in the longest hours at work and put up with everything, whether you're at the office or out for a meeting.
Share the moving dates with your staff and encourage as much participation as you can. Coordination is essential for a smooth, trouble-free maneuver, so keep that in mind.

Drawing a Line Between the Old and the New

To signal the shift, you can outfit your new office with brand-new furniture. Alternately, you could move every item from your old workplace into the new one. Be aware that the first choice will cost you a lot of money and the second will cause unnecessary inconvenience. Recognize where to draw the line to balance the two arguments.
You don't want to let your office space lose its character. At the same time, replacing any outdated furniture or office supplies that you've been meaning to accomplish for some time won't hurt. Sell or donate these items rather than adding them to the mover's invoice. Replace the outdated equipment with newer models. It not only modernizes your workspace but also lessens the load on the movers.
This does not imply that you should throw away your executive desk, which is in excellent shape. You are allowed to keep any usable office equipment as long as there are no space restrictions or other factors that would force you to sell it. Change it, even if you have the smallest justification.
Recognize that shifting your workplace will be a difficult task. Unexpected emergencies and circumstances will arise. But soon it will all sink in. Have a wonderful day moving!
Do you want to move from one place to another? Contact us now!