Moving can be a challenging and stressful experience. Whether you're relocating to a new home, office, or business location, finding the right moving company is crucial for a smooth transition. In Nairobi, where the bustling cityscape is matched only by the vibrant diversity of its residents, the demand for reliable and efficient movers is high. Sifa Movers stands out as a top choice for individuals and businesses seeking professional moving services. In this comprehensive guide, we will explore the qualities that make Sifa Movers one of the best movers in Nairobi, providing an in-depth look at their services, reputation, and customer satisfaction.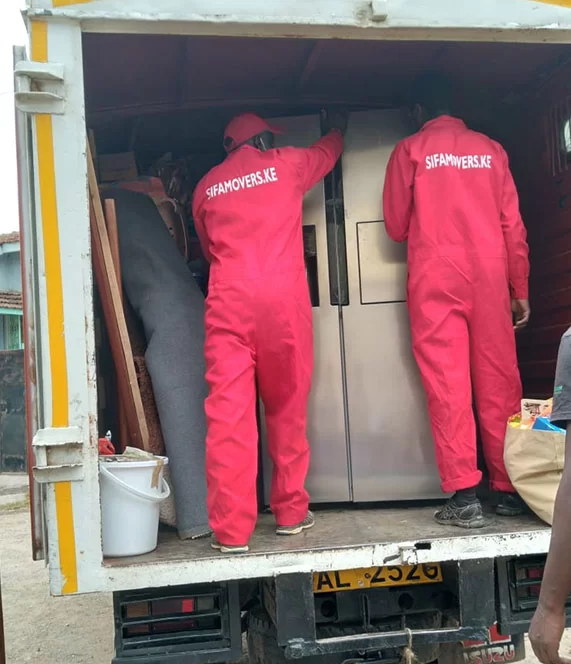 The Story Behind Sifa Movers
Before delving into why Sifa Movers is a standout moving company in Nairobi, it's essential to understand their roots and the values that drive their business.
Sifa Movers was founded in Nairobi with a mission to provide high-quality and stress-free moving services to individuals, families, and businesses. Their name, "Sifa," which means "praise" in Swahili, reflects their commitment to earning praise and trust through exceptional customer service.
Services Offered by Sifa Movers
Sifa Movers offers a wide range of moving services tailored to meet the diverse needs of their clients. These services include:
1. Residential Moves
Sifa Movers specializes in residential relocations, ensuring a smooth transition to your new home. Their services cover packing, loading, transportation, unloading, and unpacking.
2. Commercial Moves
For businesses looking to relocate, Sifa Movers provides comprehensive commercial moving services. They understand the importance of minimizing downtime and offer efficient solutions for office relocations, ensuring minimal disruption to your business operations.
3. International Moves
Sifa Movers also offers international moving services, facilitating seamless transitions for clients moving across borders. Their experience with international regulations and logistics ensures a hassle-free process.
4. Packing and Unpacking Services
Sifa Movers recognizes that proper packing is a crucial aspect of a successful move. They offer packing and unpacking services, using high-quality materials to safeguard your belongings during transit.
5. Furniture Assembly and Disassembly
If you have bulky or complex furniture items, Sifa Movers' team of experts can handle the assembly and disassembly, ensuring that your furniture arrives in perfect condition.
Why Choose Sifa Movers?
1. Professionalism and Expertise
Sifa Movers takes pride in its team of trained and experienced professionals. They are dedicated to delivering top-notch moving services, using industry best practices and the latest equipment to ensure the safety of your belongings.
2. Customer-Centric Approach
Sifa Movers places a high premium on customer satisfaction. Their approach is centered on understanding the unique needs of each client and providing personalized solutions. They offer transparent communication and are readily available to address any concerns or queries.
3. Affordable Pricing
While Sifa Movers maintains high standards of service, they also offer competitive pricing. Their commitment to affordability ensures that quality moving services are accessible to a wide range of clients.
4. Reliability and Punctuality
Reliability is a hallmark of Sifa Movers. They understand the importance of keeping to schedules, ensuring that your move is completed on time without unnecessary delays.
5. Safety and Security
Sifa Movers takes safety and security seriously. They implement strict safety measures and protocols to protect your belongings during transit. Additionally, they are fully insured, providing further peace of mind for their clients.
6. Local Knowledge
As a Nairobi-based company, Sifa Movers possesses valuable local knowledge of the city's layout, traffic patterns, and potential challenges. This local expertise allows them to plan and execute moves efficiently.
Sifa Movers' Reputation
Sifa Movers has garnered an excellent reputation within Nairobi and the surrounding regions. Their commitment to customer satisfaction has resulted in numerous positive reviews and testimonials. Clients often highlight the professionalism, punctuality, and reliability of Sifa Movers' services.
One satisfied client, Jane N., shared her experience: "Sifa Movers made my recent move stress-free and easy. Their team was punctual, and they handled my belongings with care. I highly recommend them to anyone in need of reliable movers."
Customer Satisfaction and Testimonials
The best way to gauge a moving company's quality is by considering the experiences of their clients. Here are a few more testimonials from satisfied Sifa Movers customers:
Samuel M.: "I had to relocate my business office, and Sifa Movers made it seamless. Their attention to detail and commitment to minimizing downtime was impressive. I'm grateful for their excellent service."
Grace K.: "Moving to a new home can be overwhelming, but Sifa Movers made the process easy and stress-free. Their team was courteous, and they took excellent care of my belongings. I couldn't have asked for a better moving company."
Peter O.: "I recently moved internationally, and Sifa Movers exceeded my expectations. They handled all the logistics, and my belongings arrived in perfect condition. Their professionalism is unmatched."
The Sifa Movers Advantage
When choosing a moving company in Nairobi, Sifa Movers stands out as an excellent choice for several reasons:
1. Experience and Expertise
With years of experience in the industry, Sifa Movers possesses the knowledge and expertise to handle various types of moves, including residential, commercial, and international relocations.
2. Customer Satisfaction
Their dedication to customer satisfaction is evident through the positive feedback and testimonials they receive. Sifa Movers goes the extra mile to ensure that their clients' needs are met.
3. Affordability
Sifa Movers offers competitive pricing without compromising on the quality of service. They aim to make professional moving services accessible to a wide range of clients.
4. Reliability and Punctuality
Reliability and punctuality are core values for Sifa Movers. They understand the importance of sticking to schedules and completing moves on time.
5. Safety and Security
Sifa Movers prioritizes the safety and security of your belongings. Their strict safety measures and insurance coverage provide peace of mind.
Conclusion
When it comes to moving in Nairobi, Sifa Movers is undoubtedly one of the best options available. Their professionalism, dedication to customer satisfaction, and commitment to making moves stress-free have earned them an outstanding reputation in the industry. Whether you're moving locally, internationally, or even if you have unique moving requirements, Sifa Movers has the expertise and experience to ensure a smooth and successful transition to your new destination. With Sifa Movers, you can look forward to a hassle-free moving experience that will leave you praising their exceptional services.