Moving from one location to another is already a difficult experience, but packing and moving delicate items can make you feel much more anxious. Whether it's a priceless set of delicate china or a work of high art, fragile things require careful packing to maintain their pristine condition. You may need to pack up your fragile possessions, such electronics and glassware, when moving your house or office. You might be wondering how to pack delicate objects for moving, but there's no need to stress because we've got all the advice you need right here.
Use the right material and follow the right packing procedures to prevent damage to your fragile things during transfer to your new home, workplace, or storage facility. Picture frames and wine glasses, for example, are delicate products that require a packing material that provides cushion during transporting and protects areas that are individually susceptible to cracking or breaking.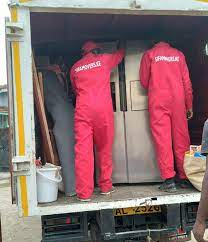 Here are some suggestions for moving fragile items:
1. Get organized before packing
Before packing any of your fragile belongings, preparation is vital. Get a general notion of the high-quality items you currently own before planning how to pack them next to similar items. Fragile things require careful packing, which takes time and should not be rushed. With the right planning, you can pack your fine, expensive items in a protective fashion that ensures everything will reach your new home without damage.
Wrap fragile items with bubble wrap and packing paper to protect them.
Make sure the boxes are not overpacked in order to preserve the fragile contents. Do not rely on cardboard boxes to support heavier loads than necessary because they do not survive indefinitely. If you are concerned that they will get destroyed, pack your delicate items in stronger cardboard boxes. The more robust cardboard boxes are able to endure breaks or the failure of quick actions.
Arrange the Plates Vertically
Your dishes should be wrapped in bubble wrap, taped shut, and then kept vertically in a box to reduce their surface area. The All the plates should be positioned with the crumpled paper underneath, in the middle, and on top. The amount of shaking during shipping must be kept to a minimum by securely packaging the plates. Use dish packs, which are boxes with thicker walls and the best protection for valuable chinaware, to protect your china.
Keep Your Electronics Safe
It is crucial to preserve the delicate devices in your home while packing because they may be some of your most valuable belongings. If you still have the original boxes for the electronics products, use those to pack the delicate electronics. If not, use other boxes to pack the electronics. If you are concerned about properly connecting everything therefore, take images of your device before disconnecting them.