As the world continues to grapple with environmental challenges, it becomes increasingly important for individuals and businesses to adopt sustainable practices in every aspect of their lives. This includes something as seemingly routine as moving from one place to another. In Nairobi, a bustling metropolis in Kenya, a growing number of eco-conscious movers are taking steps to reduce the environmental impact of relocations. In this article, we'll explore the concept of sustainable moving practices and highlight some eco-friendly movers in Nairobi.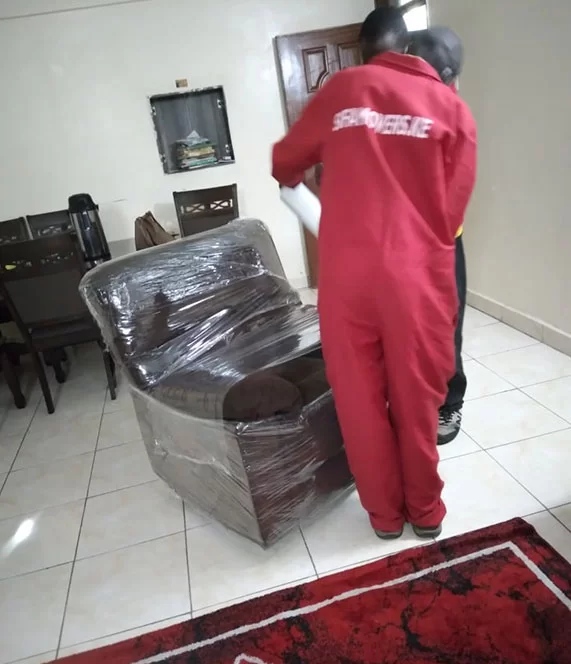 The Environmental Impact of Moving
Moving is often associated with a significant carbon footprint. From the consumption of packing materials like cardboard boxes and bubble wrap to the fuel used in transporting belongings, the environmental costs can add up quickly. Here's a look at some of the main ways moving can impact the environment:
Waste Generation: Traditional moving practices generate a substantial amount of waste, including cardboard boxes, packing materials, and furniture that may end up in landfills.
Fuel Consumption: Moving typically involves the use of fossil fuels, which contribute to air pollution and greenhouse gas emissions.
Energy Use: Packing and transporting goods often require energy-intensive processes, such as manufacturing packing materials and operating moving vehicles.
Eco-Friendly Movers in Nairobi
Fortunately, there is a growing awareness of the need for more sustainable moving practices, and eco-friendly moving companies are emerging in Nairobi. These movers in Nairobi are dedicated to reducing their environmental impact while providing quality relocation services. Here are a few notable eco-friendly movers in Nairobi:
GreenMovers Kenya: This company focuses on minimizing waste by using reusable packing materials. They also have a fleet of modern, fuel-efficient vehicles to reduce emissions during transportation.
EcoMove Kenya: EcoMove prides itself on using electric vehicles powered by renewable energy sources for local moves within Nairobi. They also offer recycling and donation services for unwanted items.
Nairobi Eco-Movers: Nairobi Eco-Movers utilizes biodegradable packing materials and promotes the recycling of items that clients no longer need. They are committed to reducing their carbon footprint and educating customers about sustainable moving practices.
Sustainable Moving Tips
In addition to choosing eco-friendly movers, individuals and businesses can take steps to make their own relocations more sustainable:
Minimize: Declutter and downsize before moving to reduce the amount of stuff you need to transport.
Reuse: Use reusable packing materials like cloth bags, storage bins, and blankets instead of single-use items.
Recycle: Properly recycle or donate items you no longer need instead of sending them to the landfill.
Choose Green Transportation: If you're moving yourself, consider renting an electric or hybrid vehicle for the move.
Plan Efficiently: Plan your move efficiently to reduce the number of trips and the distance traveled.
Conclusion
Sustainable moving practices are a crucial part of the larger effort to mitigate the environmental impact of our daily lives. Eco-friendly movers in Nairobi are leading the way by offering green relocation options that reduce waste and minimize carbon emissions. By choosing these eco-conscious companies and following sustainable moving tips, individuals and businesses can play their part in building a more environmentally responsible future for Nairobi and beyond. Together, we can move toward a greener, cleaner, and more sustainable world.